Tactile Wars



Developer

Ankama

Release date

2015

Engine

Unity

Plataforms

iOS, Android

Official website
Tactile Wars is a strategy video game developed and published by Ankama, a video game company based in Roubaix, France, and was released worldwide in 2015. (Please add a more exact date)
The game mechanics are divided in attacks and base defense. When you attack, you have to destroy all enemy troops and artillery and conquer their territory. When you are defending, you have to place defenses carefully to confront enemy attacks and don't let them pass.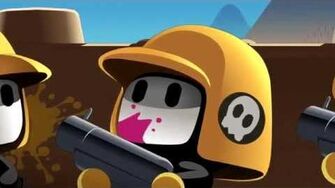 Ad blocker interference detected!
Wikia is a free-to-use site that makes money from advertising. We have a modified experience for viewers using ad blockers

Wikia is not accessible if you've made further modifications. Remove the custom ad blocker rule(s) and the page will load as expected.